Epixode holds seminar, enlists 50 upcoming artistes from #OdeshiChallenge — SEE PHOTOS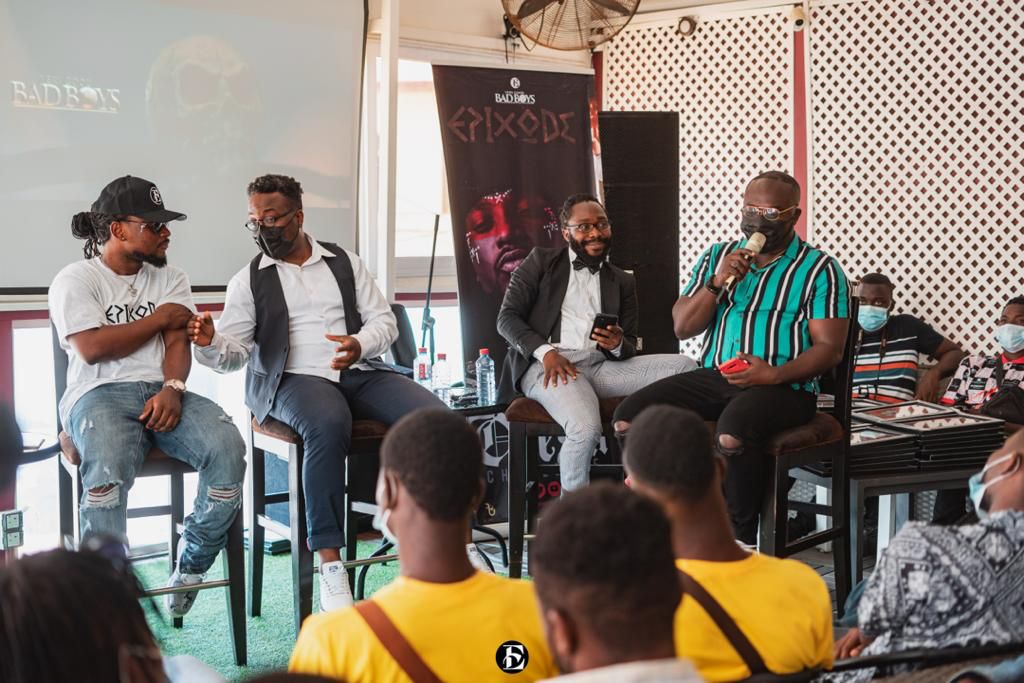 For Ghanaian Reggae/Dancehall Artiste Epixode, giving back to society is what matters to him most when it comes to influencing the world with his craft.
About a month ago he threw a challenge to upcoming artistes to ride a verse for his "Odeshi" single. Little did he know it was going to blow out of proportion. The "Odeshi Challenge" scored over 200 entries by various 'unheard' artistes across the country to even Kenya, Zimbabwe and other continents.
Watch "Odeshi" video by Epixode below;
Shocked to ebb, Epixode together with his Team who partnered BeenieWords.com for the project decided to do something more meaningful than just pick one artiste out of the lot for feature on "Odeshi Remix". So many super-talented artistes dropped amazing lyrics to the challenge it would be unfair to just let one person in. Initially, Epixode and his Management Team want to limit the number to just 10 best artistes ad release it as a Riddim Album; but the mammoth creativity displayed had the team enlisting 50 artistes out of the over 200 entries.
With the new twist, DatBeatGOD, who produced "Odeshi" has also joined forces with Epixode to create 5 new different Riddims for the already selected 50 artistes to ride along with Epixode. Thus, will be producing 50 artistes from the initiative — one which has never happened anywhere in the world before; quite unprecedented.
Epixode, born Theophilus Nii Arday Otoo, won "Reggae/Dancehall Artiste Of The Year" at the 22nd Vodafone Ghana Music Awards in June 2021. And to his commitment he decides to open his arms and let fellow Reggae/Dancehall Artistes "behind him" to follow his stead and have their platform and recognition through initiatives as this.
Epixode did not only hold the press soirée to engage these youngsters but also did a tie-in seminar with professionals like ace award-wining Ghanaian Publicist, Elorm Beenie (he's worked with Samini, Stonebwoy among others and also currently works for Grammy winning Jamaican musicians Morgan Heritage and Rocky Dawuni who also is a Grammy Nominee), Nana Kwadwo Addo from Media General (Producer for TV3's Music Music Show), Mr. Robert Klah — PRO for CharterHouse Ghana (organizers of Vodafone Ghana Music Awards) as well as DatBeatGOD, a seasoned young Producer who has shuffled many hits. Johnny Blaze, celebrated Ghanaian Reggae/Dancehall Selector and Event MC was also in attendance. The seminar swept across varied topics from Production, Promotion, Networking, Branding among others.
The event was held at Flip Bar in Osu on Wednesday, August 25, 2021. All artistes who got picked from the 'Odeshi' challenge (the 50 selected) were presented with plaques at the event. Below are some images from the seminar and media engagement.
See photos from the seminar below;