Dr. Kofi Abban Foundation has, on Tuesday (February 8) presented the Wildlife Division, Forestry Commission with vehicle and a range of safety equipment to assist wildlife protection and to aid tourism related activities at the Mole National Park.
The donated items include a Land Rover vehicle; 10 pieces each of safety boots, torch lights, and helmets; 11 reflective safety vests, 4 pieces of Galaxy mobile phones, 3 boxes of respirators, and 2 First Aid boxes.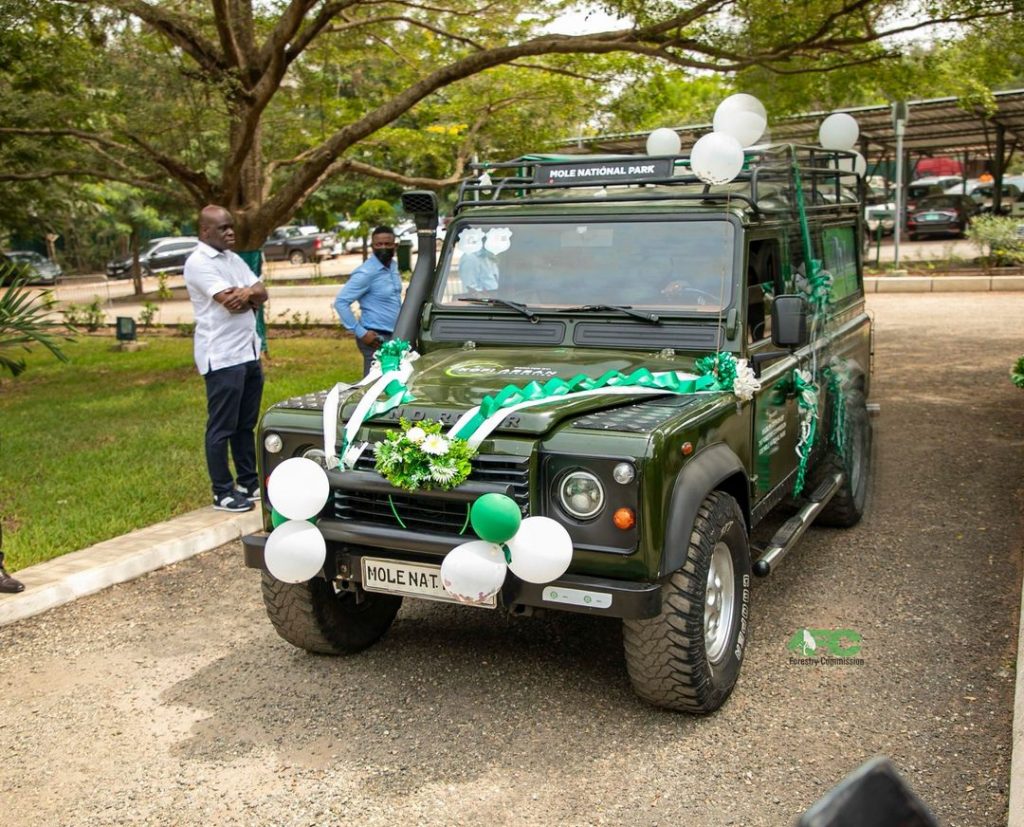 Founded by Dr. Kofi Amoah Abban, a Ghanaian Oil and Gas entrepreneur and CEO of Rigworld Group, the organization presented the equipment to Mr. John Allotey, CEO of Forestry Commission (FC), Ghana, and Mr. Bernard Asamoah Boateng, Executive Director, Wildlife Division (WD), at a brief handing over ceremony attended by numerous officials from FC, WD, Kaya Tours and other dignitaries.
Presenting the items to the Forestry Commission, Dr. Kofi Amoa-Abban explained that the donation was to help address some challenges, especially the vehicular problem, identified at the Mole National Park during a recent visit by the Foundation. He emphasized his commitment to tourism development and the need to ensure wildlife conservation at an ecosystem level.
"We are pleased to support the Forestry Commission with these items and vehicle. This gesture demonstrates our commitment to enhancing tourism in Ghana," He said.
Mr. John Allotey, CEO of Forestry Commission (FC), Ghana, expressing his appreciation to the foundation said, the items would go a long way to boost their efforts at promoting Ghana's ecotourism. "We thank Dr. Kofi Abban and his foundation for their timely support, as well as their donations to the Wildlife Division. This would go a long way to foster and ecourage ecotourism" he said.
He however revealed that only 20% of the park was currently accessible and called for more support as it's development has a great potential for relaxation, research and entertainment.