Multiple-award-winning global Ghanaian musician, Fuse ODG has married his girlfriend of 10 years, Karen Tino Jonga. The ceremony took place at the Oasis Gardens in Accra on Sunday.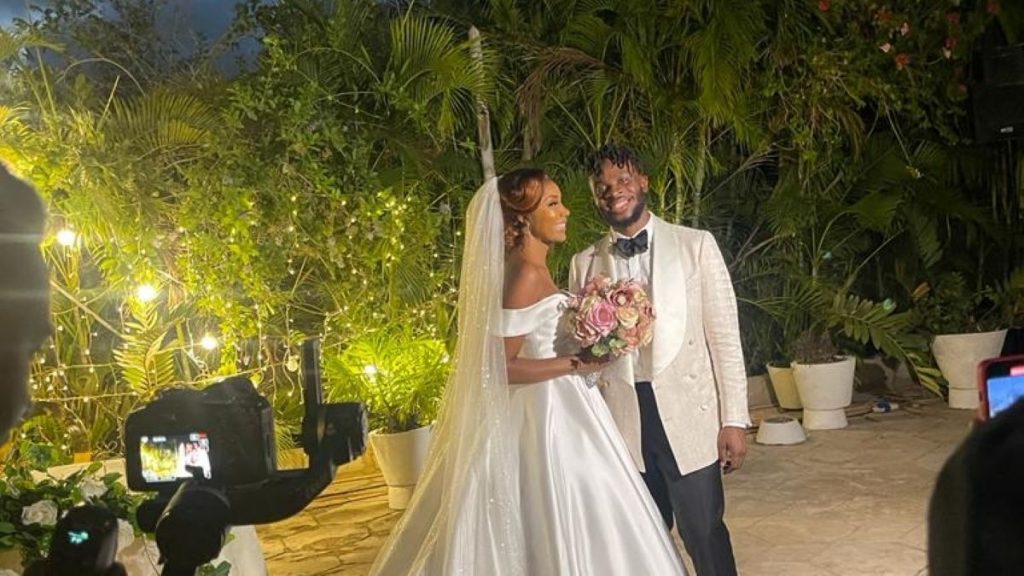 Karen Tino Jonga is a stylist, fashion and beauty entrepreneur from Zimbabwe. She co-founded Nana Dolls with Fuse ODG. It is black doll line for young African girls in Ghana and Africa, launched in 2019 in support of Ghana's Year of Return campaign.
Nana Dolls is on a mission to champion the beauty of Africa and promote self-love, especially in young children. Nana Dolls have made it their goal to inspire children to love and take pride in their heritage in a world that makes it hard to do so at times, educating and empowering them through Nana Dolls and their stories.
The strictly-by-invitation marriage ceremony was attended by family and close associates of the couple