Usually on stage with very high energy, Hype men had their peak in the 90s, but they are still a vital part of the urban music performance and recording world today. Over the years, they have been referred to as 'the life of the party', who get the energy right in a performance atmosphere and get the crowd excited.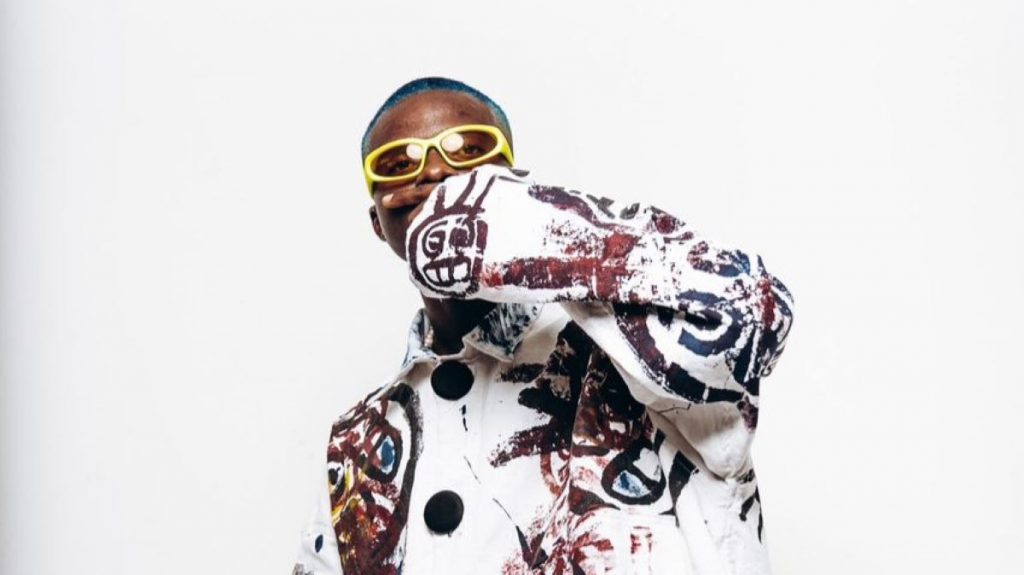 Hype men are mostly seen on hip-hop stages, but these days they are notable in many other genres. Instead of focusing mostly on melodic backing vocals, the hype man often throws out spoken words or small rap phrases that blend well within the song they are performing. Hype men around the globe are helping artists fill in gaps, especially when they can't rely on the audience to know their lyrics. One of such talents is Big Woo
Prolific Ghanaian hypeman and Mc, Jeremiah Aquah, popularly known as Berima Sean Bills, aka BIG WOO, is putting show in Business, gradually painting his name and earning his crown as one of the big names and the life of the party in the entertainment scene.
Known for pioneering a nightlife advocacy movement while in college, Berima Sean Bills came to wider prominence as an MC and Hype Man personality, Music Executive, Hospitality consultant, and Event promoter in Ghana.
Beginning the year on a very good note, the hype man, has been busy mounting lots of stages to host events and energising crowds with his 'mad' vibe. Big WOO, has been touring with Ghanaian streetwear brand 'Free The Youth' on the American tour.
Recently hosting Blackstar Line Festival by chance the Rapper & Vic Mensa, Something in the water by Pharell Williams, SOBS in New York City, Black Sheriff Live Atlanta in the USA, he performed with Ghanaian singer Gyakie on the main stage & also performed alongside SouthAfrican Duo's Major League DJz Amapiano stage of Afro Nation Miami.
The hypeman with Finesse has been featured on some Big Events on the continent like, One Africa Music Festival Dubai, Kendrick Lamar Listening Party, Afrochella, Cardi B Live in Ghana, Wizkid Live in Ghana, Afronation Ghana Party, Promiseland by King Promise, Live with Gyakie, Casablanca Day Party, Club/Shows Tour in Lagos, Nigeria, to name a few. The MC/Hypeman has been nominated for his numerous works and impact made in the music industry and also on society as the best MC/Hypeman at the 2023 Ghana Entertainment Awards, USA.
The Ashiaman-born, finesse hypeman from 2012 has climbed over a hundred stages to keep the crowd lit and entertained. At the start of his career, Berima Sean Bills and his godfather, Sam Adjei Sah, set up 360 Degrees Inc., an Entertainment Company that was devoted to grooming up-and-coming artists and organizing events to promote a positive lifestyle among the youth.
Berima Sean Bills teamed up with some of Best top DJs on continent to produce DJ Mixes, He is one of the first Hypeman to put his voice on DJ Mixes on SoundCloud, MixCloud, AppleMusic, Spotify etc, ie BSB Stance Vol ½, EBONNN Capsule with IPhxne DJ, EBONNN Capsule 1 with IPhxne DJ, EBONNN Capsule 2 with IPhxne DJ, Amapiano Mix with IPhxne DJ, Ghana Independence Mix with DJ Milzy, Detty December Mix by BBC Xtra with DJ P Montana.
He also became the TV host of Muse Africa's countdown on Kwese TV in 2019 #Musetops, the all-new magazine and chart show for videos from around Ghana, also Hosted a Radio show on Ghana's Biggest urban station YFM called Accra Country Top 10 countdown and spotlight show powered by Crux Global.
Accra Country Music Playlist Official partners on Boomplay and Pandora music. Currently, he doubles as the resident MC and hypeman at Ghana's biggest and most popular nightclub, Twist Night Club, and is also the official hypeman for IPHNXE DJ and FREE THE YOUTH GHANA.
Exhibiting some of his creative skills, Big Woo has released songs like 'Bigging," featuring Canadian Ghanaian act Friyie and sweet voice 'Broni'. He also connected with fellow Ghanaian artists Kweku Afro and one of Ghana's best Emcees Medikal on viral song 'Wo Gyiii', also featured on BABY RIDDIM by Nigerian singer FAVE , Hyped vocals on "Captivate" by Tripcy & Nektunez.
The growing creative legend has cited Kanye West, Fatman scoop, Lil Jon, Mad Skillz, and Joel Orleans as huge influences on his MC or Hype Man career. Berima Sean Bills also worked as a record label executive or head of A&R at Twist Entertainment Legacy and a voiceover artist known for his unique presentation style and eloquence, coupled with a smooth serenading voice, which has earned him accolades as one of the best and biggest voiceover artists on the African continent.
He has been a hype force on the continent for the best part of a decade and more. He has inspired a generation of young African kids with his positive energy, great voice, right words, and charisma.
Berima Sean Billz, credited for viral jargon like Ebonnn meaning "smelling Good", Wogyiii meaning We Lit, Fellow Celebrities such as Chance the Rapper, Vic Mensa, Wizkid, Killbeatz, R2Bees,Darko vibes, King Promise, Iphxne DJ etc have used. Big woo is vocal and passionate about his profession; he has always advocated for respect for hypemen and the energy they put into their craft. Get familiar with him summer about to smell really GOOD, EBONNNN nerh.