I Don't Understand The Charges Levelled Against Akuapem Poloo – Kwaku Azar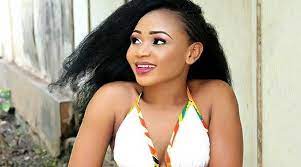 Legal luminary and law lecturer at the University of Florida, professor Stephen Kwaku Asare popularly known as Kwaku Azar, has called on Ghanaians to re- examine the way their country bully her poor people and those who don't understand the law.
Prof Azar was reacting to the remand of actress and video vixen, Akuapem Poloo waiting to go for a pregnancy test before being sentenced tomorrow for posting a nude picture of herself and her son.
Akuapem Poloo later in 2020 celebrating her son's 7th birthday posted on social media, a nude picture of herself, holding his hand.
Her actions raised controversies and heated arguments on social media, with some users calling for her arrest and prosecution.
She had earlier been convicted and remanded, waiting to be sentenced .
The law professor reacting to the actress's remand in a Facebook post stressed out that he doesn't understand the charges levelled against her.
He says he doubts the charges are constitutional or can be proven.
According to Mr. Asare, the embattled video vixen may have shown bad judgment but it is hard to see what crimes she has committed.
" Our law faculties must operate clinics to take up such issues. We need to set up a Human Rights Protection Society to take up such issues.
Judges must not accept such pleas unless they have taken affirmative steps to explain the elements of the offence to the defendant in a language that she understands and additional steps to ascertain that the defendant understands what they have explained"

Prof. Azar said.