KevTheTopic, the dynamic and rising star in the Hip-Hop scene, is ready to ignite the airwaves with their latest adrenaline-pumping track, 'All Gas No Breaks.' This highly anticipated single captures the spirit of relentless ambition, racing towards the finish line of success and the pursuit of financial prosperity. Listen to 'All Gas No Breaks HERE: https://distrokid.com/hyperfollow/kevthetopic/all-gas-no-breaks-feat-khaligraph-jones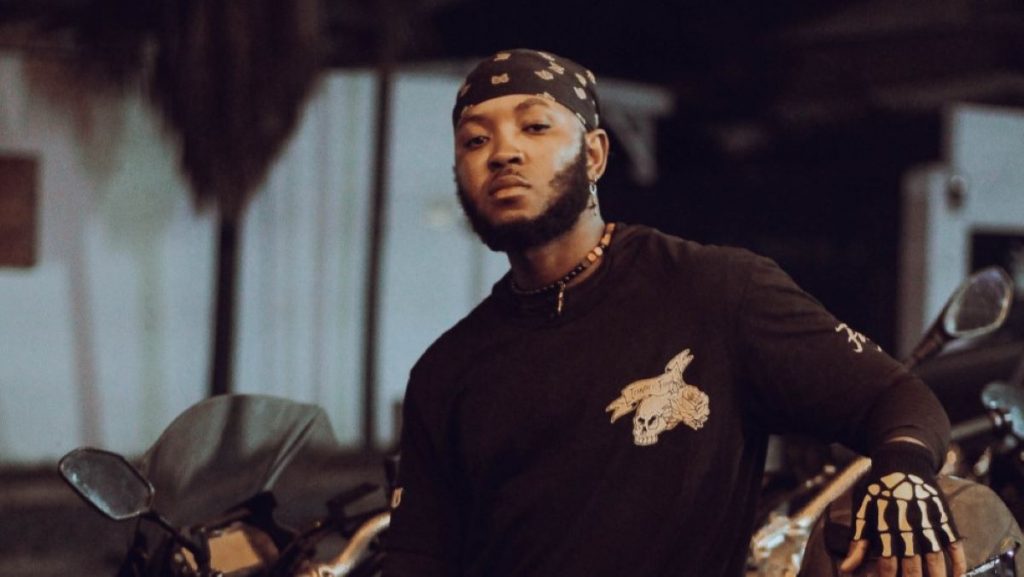 Inspired by the thrill of speed and the drive to conquer obstacles, 'All Gas No Breaks' sets the stage for a captivating musical experience. The song showcases a unique fusion of hard-hitting hip hop beats, engaging lyrics, melodies and the exhilarating sounds of revving engines that signify the start of a race.
As an artist known for their distinct style and captivating storytelling, KevTheTopic delivers powerful verses that paint a vivid picture of the journey towards achievement. With clever wordplay and an unwavering flow, they masterfully depict the hustle, determination and unwavering focus required to reach the pinnacle of success. "I wanted to create a song that embodies the relentless pursuit of our dreams and at the same time is the perfect blend of melodic rap and bars on a wavy Hip-Hop instrumental," says KevTheTopic.
Amazed and dazzled by the beat, Khaligraph Jones, popularly known for his 'Wavy' song featuring Sarkodie, dropped a mind-blowing 32 bars feature on 'All Gas No Breaks'. His immense support over the years has been evident in some of the features of his last project where he featured KevTheTopic on a song titled 'Invisible Currency'. KevTheTopic hopes this feature continues to open up more opportunities and support in East African and other African Hip-Hop Communities. I NEED A MILL IN THE BANK, superficial you might say but it's more than just another shallow rap song you know? It's deeper than that. It's about accomplishment, ambition, growth and the realisation that procrastination is not an option because time flies. It's an anthem that pushes boundaries, inspires action and reminds everyone to stay driven on their path to greatness.
'All Gas No Breaks' promises to resonate with music enthusiasts and Hip-Hop fans alike. Its infectious energy and motivational message make it an instant anthem for those striving to break barriers and chase their aspirations with unyielding determination.
Accra-based Hip-Hop artist, KevTheTopic is best known for his collaborations with E.L, Khaligraph Jones, Joel Orleans, Edem, Jayso, Joey B, Stogie T among others with his flawless rap delivery, energetic stage presence, skillful wordplay, versatility and top tier lyricism. The Ghanaian rapper who's unique sound has captivated audiences around the world, making him one of the most sought-after artists of the moment. His music draws inspiration from his personal life experiences and social issues affecting the African youth.
Though the rapper's music is predominantly of the Hip-Hop/Trap genre, his songwriting skills are limitless as he loves to experiment with different sounds. The rapper has 4 projects (mixtapes/LPs) to his name. While he has achieved a considerable amount of success for an artist on the rise, one can only envisage the possibilities for what he could achieve in the global music scene in the years to come. He has shown an admirable level of determination for a rising artist and has demonstrated a clear vision for his future. KevTheTopic is sure to take the world by storm.
CONNECT WITH KEVTHETOPIC
Twitter: @KevTheTopic
Instagram: kevthetopic
Facebook: Kevthetopic
Website: https://kevthetopic.my.canva.site/