After serving hip-hop fans with "Free Throw" and an unforgettable BET Hip-Hop Awards Cypher, Ko-Jo Cue has returned with an EP. Titled I'M Back, the seven-track project, released on November 16, marks his first project after a two-year hiatus. It also signifies a bold return to the roots of hip-hop, built around rhymes, flows, and technical ability.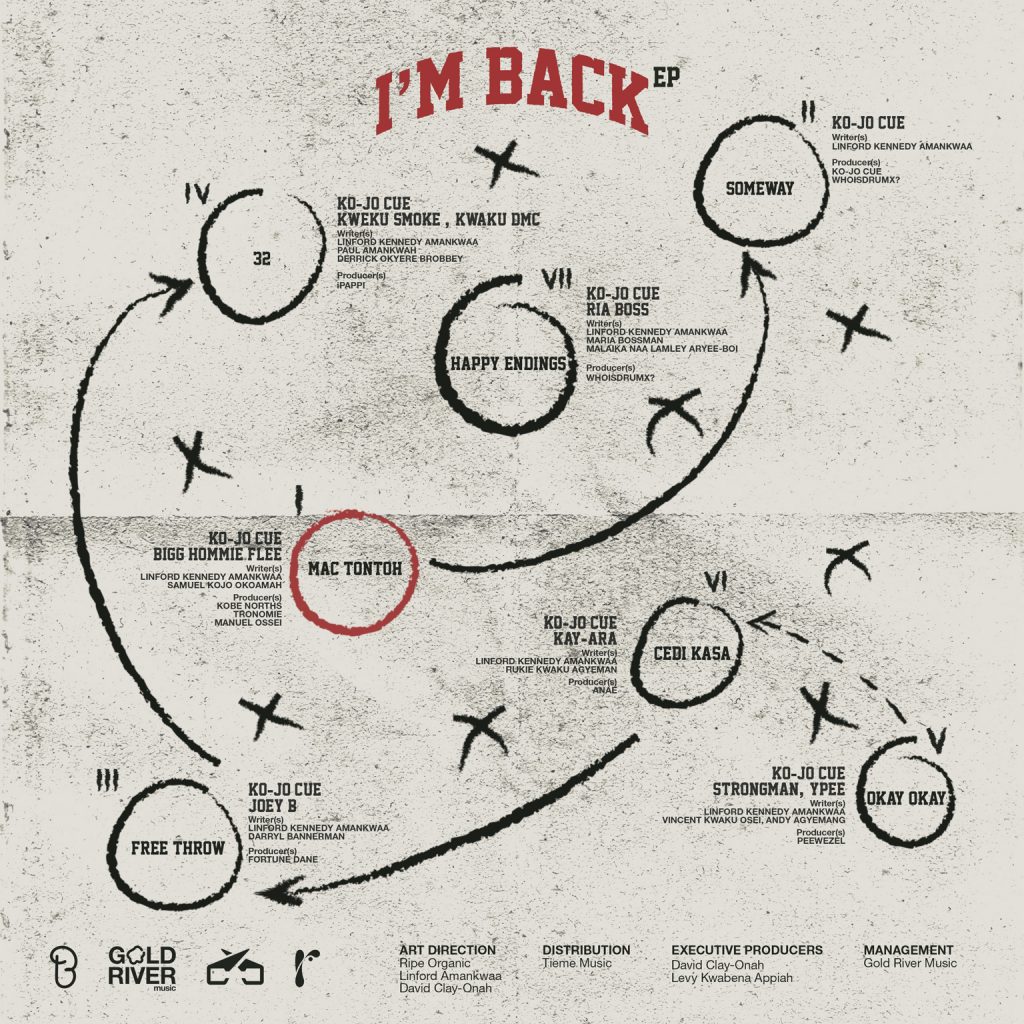 The rollout for "I'M Back" borrows a lot of imagery from basketball and sports and features Ghanaian rap stars like Joey B, Kwaku DMC, Tulenkey, Strongman, YPee, Kweku Smoke, and Ria Boss. The themes dance around self-expression, celebration, hustle, and seizing the day. Fortune Dane, iPappi, Retro, Kobe Norths, and others handle production. Notably,
Peewezel, a long-term collaborator of Cue, makes a return after being absent from his last three projects.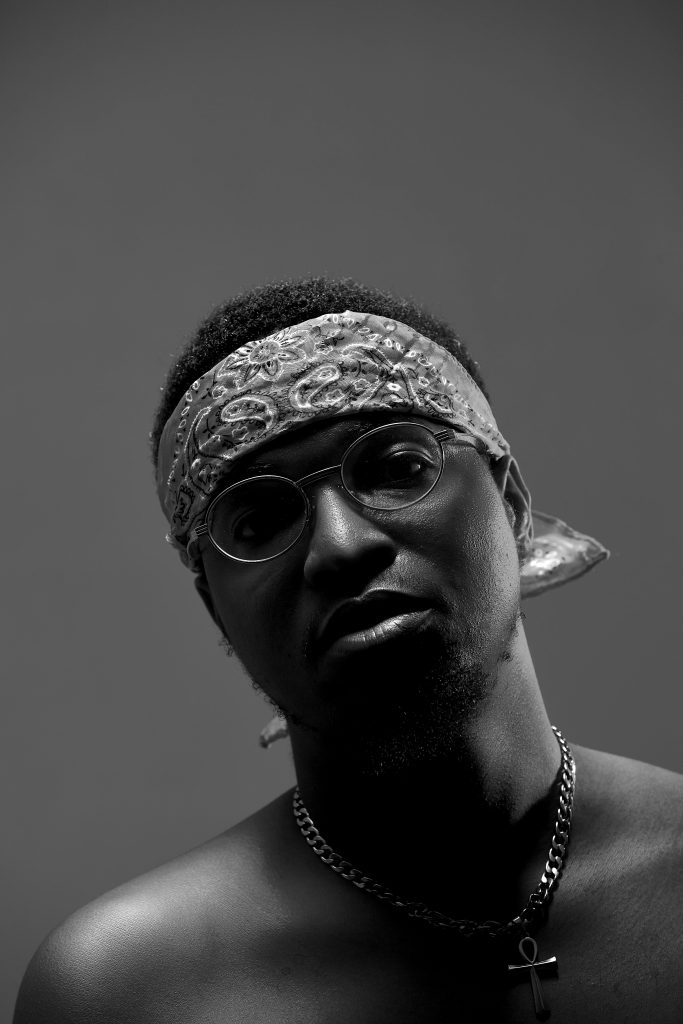 From the EP's opening number, "Mac Tontoh," Ko-Jo Cue pays homage to the individuals who've played a pivotal role in his journey. The track features Bigg Homie Flee, who spices up the track with his spoken words. In the next song, "Someway," Ko-Jo Cue takes a swipe at individuals leading phoney lives and seeking validation from strangers.

The next single, "Free Throw," which features a verse from Ghanaian rapper Joey B, is a celebratory trap banger, highlighting his triumph against all odds. Ko-Jo Cue teams up with Kweku Smoke and Kwaku DMC on "32," a drill anthem emphasizing the urgency of living life to the fullest.

For the EP's fifth track, "OKAY OKAY," Ko-Jo Cue talks about ambition, resilience, and hard work with hard-hitting verses from fellow Kumasi rappers Strongman and YPee. He maintains his determination discourse in "Cedi Kasa" while offering insightful social commentary on the nation's challenges. For a change of tempo, Ko-Jo Cue ends I'M Back with the Ria Boss-assisted "Happy Endings," which delves into the unpredictability of life and death, personal tragedies, and the futility of chasing fairytales.

"I've been gone for a bit, and I started feeling a lot of the energy that made me fall in love with hip-hop," says Ko-Jo Cue. "So before I get back to regular scheduled programming, I felt like putting the glasses down and stepping into the booth again." "I'M Back" is not just an album—it's a statement. It's a celebration of authentic hip-hop, a nod to the sports that have inspired Ko-Jo Cue, and a tribute to the artists who have helped him along the way.
Additionally, it showcases Ko-Jo Cue's storytelling prowess and dedication to addressing societal issues in his music.

Listen to I'M Back on your preferred platform.