Meek Mill has shared a snippet of his upcoming music video.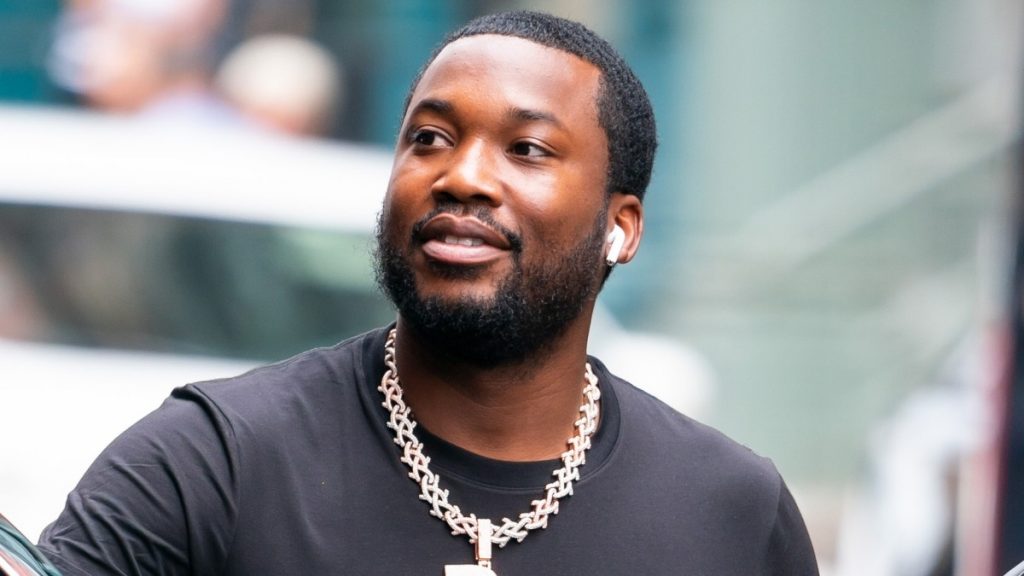 On late Sunday, the multi-award-winning American rapper published an exclusive 47-second-long video announcing the release of his forthcoming music. Shot in and around the Jubilee House, Ghana's Seat of Presidency, the hip hop singer and some members of his "Dream Chasers" movement are seen in a variety of locations at the presidency: from the frontage, through the main corridors, in the main conference hall – at one point positioned behind the presidential lectern – and later in a sitting area rapping.
Once a clip of the video surfaced online, the Philly rapper began trending in Ghana. Social media users in Ghana began venting their frustration, with some calling it a near desecration of the presidency. Many claim the video shoot was a security breach while alleging the rapper and his team was allowed access to sensitive areas. It's not just social media users criticizing the move, a Ghanaian politicians also waded in on the discussion.
Meek Mill was visiting Ghana to perform at AfroNation over Christmas when he shot the video causing all the controversy. However, he also had an audience with President Nana Akufo-Addo after his daughter insisted he meet the rapper.
During their discussion, the president thanked Meek Mill for coming to Ghana and "reforging the link," between the nations. He also expressed his desire to leverage "our mutual strengths," to help "elevate the position of Black people in the world."
Meanwhile, Meek Mill has deleted the video after several backlash.
"I think the president is already tired and may possibly hand over power if he is asked nicely," 3Media Networks founder Sadiq Abdulai Abu said. "What's this – a rapper who has since fallen off, flies a drone over the seat of the presidency?"
"Why are we allowing this?" Rita Mensah, a journalist with Citi FM, said. "Can Meek Mill shoot a music video in the White House? What a country! We have given these guys too much liberty they don't even have in their country."
Broadcaster Emmanuel Sarpong added: "Director of Diaspora Affairs & Minister of Interior, y'all really have questions to answer for that Meek Mill video. How's a drone being flown over the Jubilee House? You can't even shoot a photo at the Independence Square and not get jumped at by security."
In a subsequent tweet, Sarpong lamented: "Creatives would embark on personal projects to shoot photos/videos at some of our national landmarks and they're being harassed to the extent of being brutalised by some members of our security agencies stationed there. There's a whole music video shot at the Jubilee House."
Elikem Kotoko, a commentator with the opposition National Democratic Congress party, wrote: "How much did Meek Mill pay to the Ghanaian government to shoot this music video at the seat of government, and if he didn't pay a dime can other Ghanaian artists be allowed to do the same?"
Meek Mill was part of a big group of American celebrities who were in Ghana for the December celebrations, which have become popular since 2019 when Akufo-Addo lunched the Year of Return, an initiative inviting members of the African diaspora to reconnect with their roots 400 years after the first African slaves were shipped to America. The campaign reportedly welcomed about 1.5 million tourists to the country.
Many celebrities returning to Ghana since then have been received by the president himself as part of efforts to shore up tourism and foreign investment to the country. In 2020, Ghana's Ministry of Tourism, Arts and Culture announced Beyond the Return, a 10-year successor initiative.