MTN Ghana has organized community forums in Sefwi Dwenase in the Western North region and in Asante Mampong in the Ashanti region to educate customers on products and services, mobile money (MoMo) fraud and provide updates on network improvement initiatives in the country.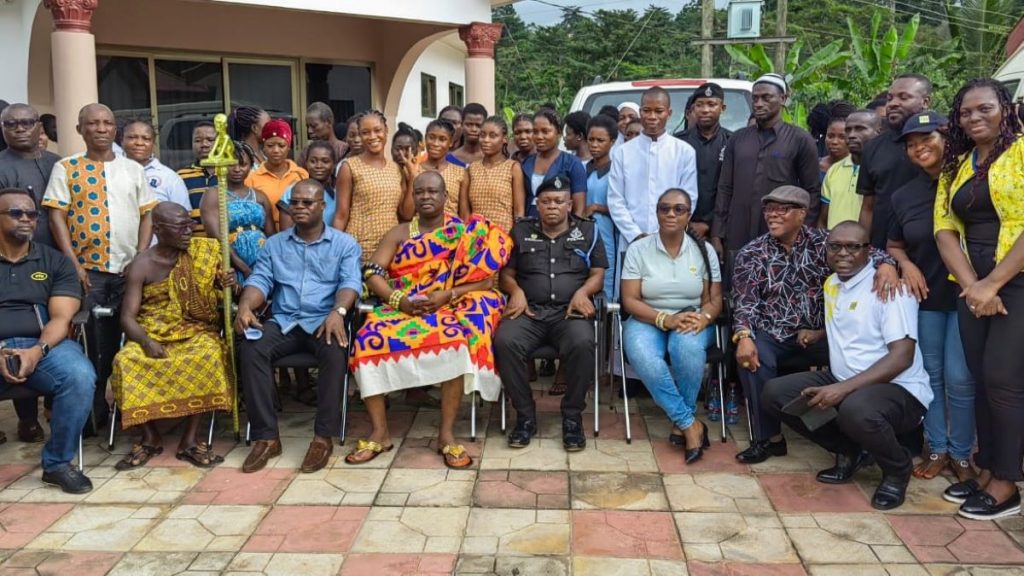 The fora were attended by Police Officers, Prisons Officers, Municipal Chief Executives, Chiefs and Opinion leaders as well as a cross section of artisans including dressmakers, tailors, hairdressers and beauticians, traders, MoMo retailers and merchants.
Participants in the fora were educated on how to identify and prevent fraud. They were also advised to use the "MTN golden rules" to avoid being defrauded. The golden rule encourages customers to keep their pin code confidential and to desist from having conversations about their wallets with strangers.
Speaking at the event, the Corporate Communication Senior Manager, Georgina Asare Fiagbenu said, "MTN Mobile Money system is ISO certified and secured. Many of the fraudsters employ social engineering tricks in their efforts to defraud their victims. This is why they call you to engage you."
She said, "MTN will continue to educate and create awareness amongst mobile money users to reduce their exposure to the activities of fraudsters". She urged customers to report fraud incidents through the various official channels available including the *170#.
In addition, customers were educated on reasons for network challenges in their communities, the investments and initiatives undertaken by MTN to resolve the issues and the efforts being made to enhance network experience. The session also allowed MTN to interact with customers and solicit feedback from them.
In Sefwi Dwenase, the Kyidomhene of Sefwi Wiawso Traditional Council, Nana Elluo Panyin III on behalf of the Paramount Chief, expressed his appreciation to MTN for the forum. He stated that the engagement had offered him the opportunity to understand pertinent issues concerning MTN services and called for more such engagements. Both the Municipal Chief Executive and the Chief Director of the Municipal Assembly asked MTN to continue to work to improve the network services in the communities.
Customers in all the communities expressed their satisfaction with the community forum.
Earlier in the year, similar fora were held in Assin Fosu, Inchaban, and Aflao where MTN engaged over 1000 customers within those communities.