President Nana Akufo-Addo officially launched the National Affordable Housing Programme on Tuesday, August 1, 2023. The groundbreaking ceremony for the construction of 8,000 affordable housing units took place in Pokuase, located in the Greater Accra Region.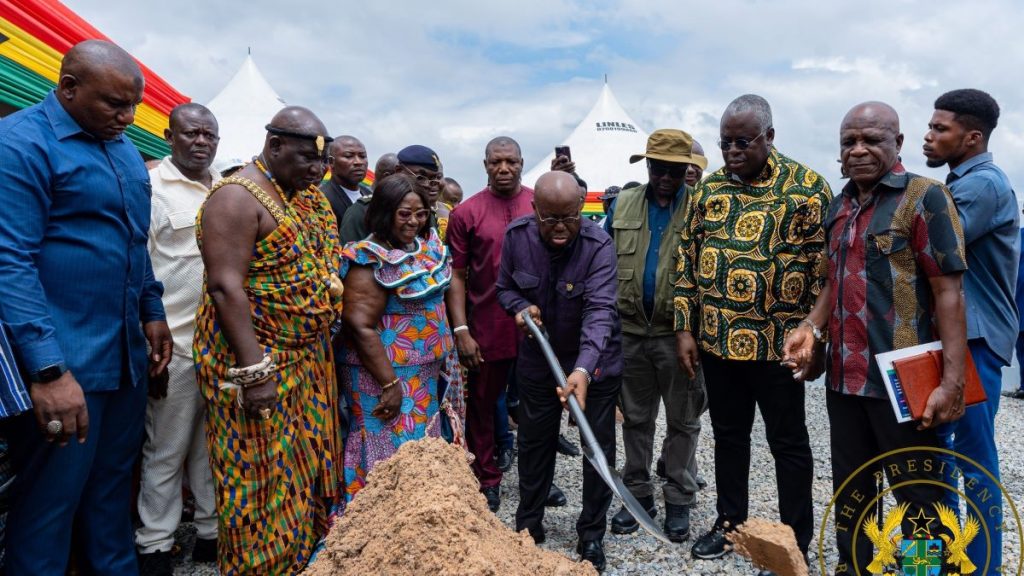 The ambitious housing project represents the Akufo-Addo Government's unwavering commitment to providing accessible and affordable housing solutions for citizens across the nation. The President, along with other dignitaries and officials, gathered to mark the commencement of this monumental initiative that aims to uplift the lives of countless Ghanaians.
A unique feature of the Housing Project is the positive collaboration between the Government and the private sector. Diverging from previous Government housing projects, where the Government funded both essential infrastructure and housing units, this new approach involves the Government providing the land and other essential infrastructure, while private sector developers will be entrusted with the responsibility of constructing the housing units.
This fruitful partnership between the public and private sectors is a testament to the Government's commitment to fostering strong collaborations that yield tangible and inclusive results for the people. By leveraging the expertise and resources of the private sector, the Government seeks to accelerate the pace of housing development and ensure that affordable housing options are made available to a larger segment of the population.
President Akufo-Addo expressed his enthusiasm for this new direction, saying, "The National Affordable Housing Programme is a crucial milestone in our efforts to address the housing challenges faced by many hardworking Ghanaians. By joining hands with private developers, we can bring about positive change and create sustainable housing solutions for our people."
Furthermore, the President announced that this is the first Government Housing Project to undergo a meticulous feasibility study, making it a prerequisite for funding from the Ministry of Finance. No stone was left unturned during the detailed assessments, which included evaluating the environmental, social, and property impacts, conducting a traffic impact assessment, analyzing housing stress, and conducting a comprehensive financial analysis.
This rigorous approach demonstrates the Government's commitment to ensuring the project's success and sustainability in the long run. Such meticulous evaluations will help in minimizing potential risks and optimizing the overall impact of the housing programme on the local communities and the environment.