UAE's strategic advisor to the Royal Family extols Nananom for their collective support to CorpNation Foundation.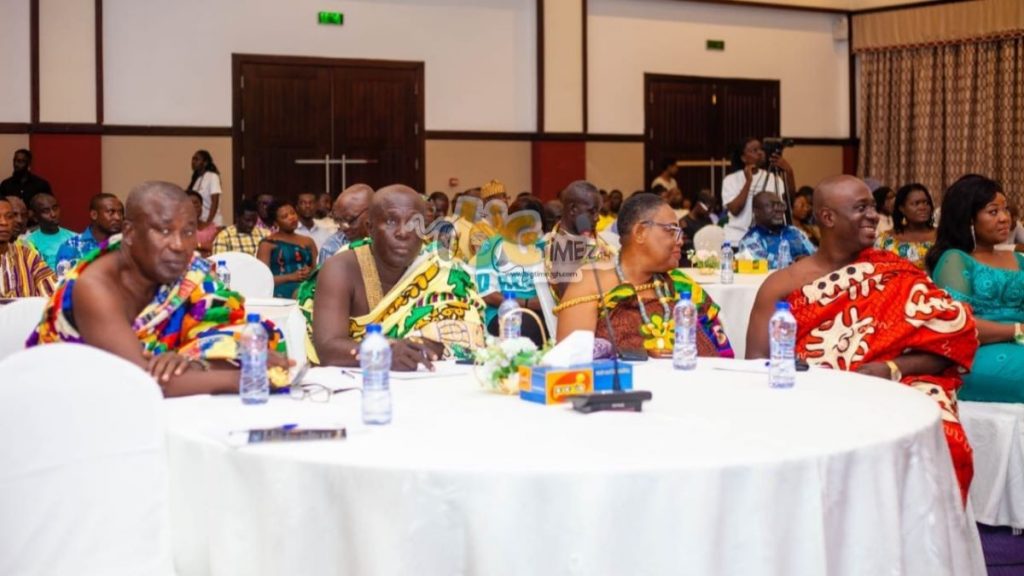 Since arrival in Ghana for the launch of the Community Hype '22 by CorpNation Foundation, Mr. Farouk Khailann, the strategic advisor to the private office of His Highness Sheikh Ahmed Bin Faisal Al Qassimi in Dubai has been highly amazed with development oriented activities being championed by CorpNation Foundation in Sekondi-Takoradi.
Mr. Farouk Khailann was a guest speaker at the launch of the second edition of Community Hype Event on 26th November in Best Western Plus Atlantic Hotel. The event gathered hundreds of policy makers from state and private organizations to project the numerous opportunities in Ghanaian communities in order to attract foreign and local investors who will capture these virgin opportunities for youth and community development.
The Community Hype Event also seeks to strategically direct relevant attention to the core challenges inhibiting progress in the same communities to attract support from concerned groups and individuals in addressing them.
Aside Awulae Attibrukusu III and Nana Kwasi Agyeman IX, the Paramount Chiefs of Lower Axim and Lower Discove Traditional Areas respectively, the launch was well attended by divisional chiefs, Assembly Members, représentatives from partners (GES, EPA, STMA, TTU, UMaT, etc) oil & Gas companies, several corporate organizations, individuals, NGOs and groups who have momentous interest in nation building.
The CEO of CorpNation Foundation presented a summary of, challenges gathered from assembly members who spoke at last year's Community Hype, solutions materialized by CorpNation Foundation by far and how it plans to beef up collaborations with more stakeholders in the future to remedy more of these challenges.
'By my line of work, I am heavily involved in conversations that are development oriented… and I must admit that Mr. Saviour Adzika [CEO of CorpNation Foundation] is one of the young men I find very prepared.' Mr. Khailann remarked in his speech, after carefully assessing the great deal of work done as presented by Mr. Adzika. He revealed advanced plans by Akon Lighting Africa to shortlist CorpNation Foundation as one of their local partners in the Akon Innovation Hub. He continued by saluting the Chiefs who have pledged to support such notable course. 'And I am also inspired by the collective support by Nananom given to this young man. I am impressed by [this]. I see the assembly members [and Chiefs] heavily represented [signifying] the collaboration that has happened.' Mr. Khailann added.
CNF's activities and programs are in line with 6 out of the 17 sdgs (3,6,8,11, 13 & 17).
There were tonnes of opinions shared during the stakeholders' engagement session led by Philip Osei Bonsu, host of Ekosiisen on Asempa Fm. The Chairperson of the launch, renowned Nana Kobina Nketsia V, Paramount Chief of Essikado Traditional Area climaxed the event by acknowledging the unceasing passion for community development exhibited by Mr. Saviour Adzika with his CorpNation Foundation and reaffirmed his vehement support for their activities at all times.
With a non-turgid history of developmental projects, CorpNation Foundation is here to stay, yet the attitude and brace from individuals and groups will make their stay longer and impactful.