STREAMY AWARDS: Nigeria's Mark Angel Wins International: Europe, Middle East, and Africa Award.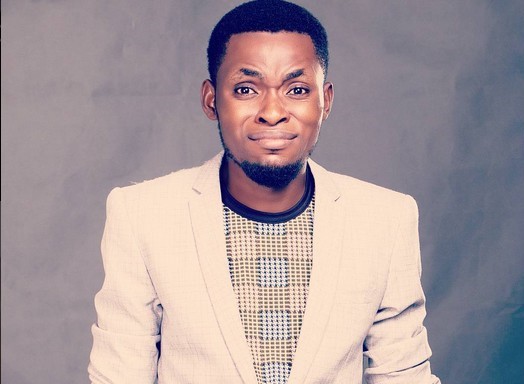 BEVERLY HILTON, CALIFORNIA (www.georgebritton.com) – Nigerian comedian and video producer best known for the Mark Angel Comedy series of shorts, Mark Angel has won the International: Europe, Middle East, and Africa award at the 9th annual Streamy Awards 2019 that is poised at honoring the best in online video.
The awards ceremony, which celebrates the biggest and best of internet entertainment nominated the Nigerian content curator in the category of "International: Europe, Middle East, and Africa" with a tight competition from Fozi Mozi (Palestine), L'atelier de Roxane (France), Mikecrack (Spain) and Stacia Mar (Russia).
Angel is best known for Mark Angel Comedy, a series of YouTube comedy shorts that feature a number of people from Angel's family and neighborhood in Port Harcourt. Many of the shorts involve clever children, primarily Emmanuella Samuel (Niece) and Success. Angel's first well known short video is "Oga Landlord," wherein a man late on rent (Angel) is trying to hide from his landlord (Daddy Humble), and tries in vain to have a child (Emmanuella) cover for him (e.g. "My uncle is not around. He just told me."). Angel's YouTube channel was the first African comedy channel to reach one million subscribers.
Heading into the two-hour show, produced by Dick Clark Productions and Tubefilter (DCP shares a parent company, Valence Media, with THR.) and was live streamed on YouTube, saw David Dobrik topping the list of nominees with 11 nods. Other nominated performers included A Little Late host Lilly Singh, vlogger Emma Chamberlain and musicians Lizzo and Lil Nas X.
The show, which went host-less for the first time since it began in 2009, featured on-stage appearances from a number of the online video industry's top creators, including Chamberlain, beauty guru Patrick Starrr, comedian Brandon Rogers, baker Rosanna Pansino and others. It also featured a performance from singer-songwriter Kim Petras, who was introduced by Paris Hilton. The show closed with a performance by Normani.
Two of the night's awards — creator of the year and show of the year — were determined by fans. Nominees for creator of the year included Dobrik, Chamberlain, Singh, Ninja, Tana Mongeau, while show of year included nods for Chicken Girls, Good Mythical Morning, Hot Ones, Red Table Talk and The Try Guys, among others.
The Streamy Awards, often referred to as the Streamys, are presented annually by Dick Clark Productions and Tubefilter to recognize and honor excellence in online video, including directing, acting, producing, and writing. The formal ceremony at which the awards are presented takes place in Los Angeles, California. They were the first envelope-opening live-streamed award show.
Nominees and Winners of the Streamy Awards include individuals and organizations with global audiences making some of the most innovative and well-watched programming in the world. The live Streamy Awards broadcast is attended by creators with aggregate audiences in the hundreds of millions and is watched by millions of fans worldwide.
Streamy Awards Nominees and Winners are determined by an independent judging body of creators, executives, and other experts in the online video industry. The Streamys encourage all members of the creator community interested in serving on the Streamys Academy to please submit your qualifications through the form at www.streamys.org/academy. A representative from the Streamy Awards will be in touch should you be selected to serve this year.
The Streamys also recognizes how fans are an integral component of the online video and creator communities. Fans are encouraged to nominate their favorite creators and shows in select Streamy Awards categories. The Submission with the most Fan Nominations in each of the select categories will receive a special designation during the judging process as a Fan Nomination, so that members of the Streamys Academy can take the fan input into account during their selection process. For more information, please visit www.streamys.org/fans.