As part of his farming exploits, Actor / politician and now a farmer John Dumelo paid a visit to the Kasena/Nankana district in the upper East Region to interact with the youth about agriculture and youth development.
The actor for some time now has been busy working in farms and encouraging the youth to get into farming and agriculture which he believes Ghana as a country has no reason to fail in Agriculture.
In an exclusive conversation with Doreen Avio, the aspiring member of parliament for the Ayawaso West Wuogon constituency stated that his visit was to educate and encourage the youth to take Agriculture seriously.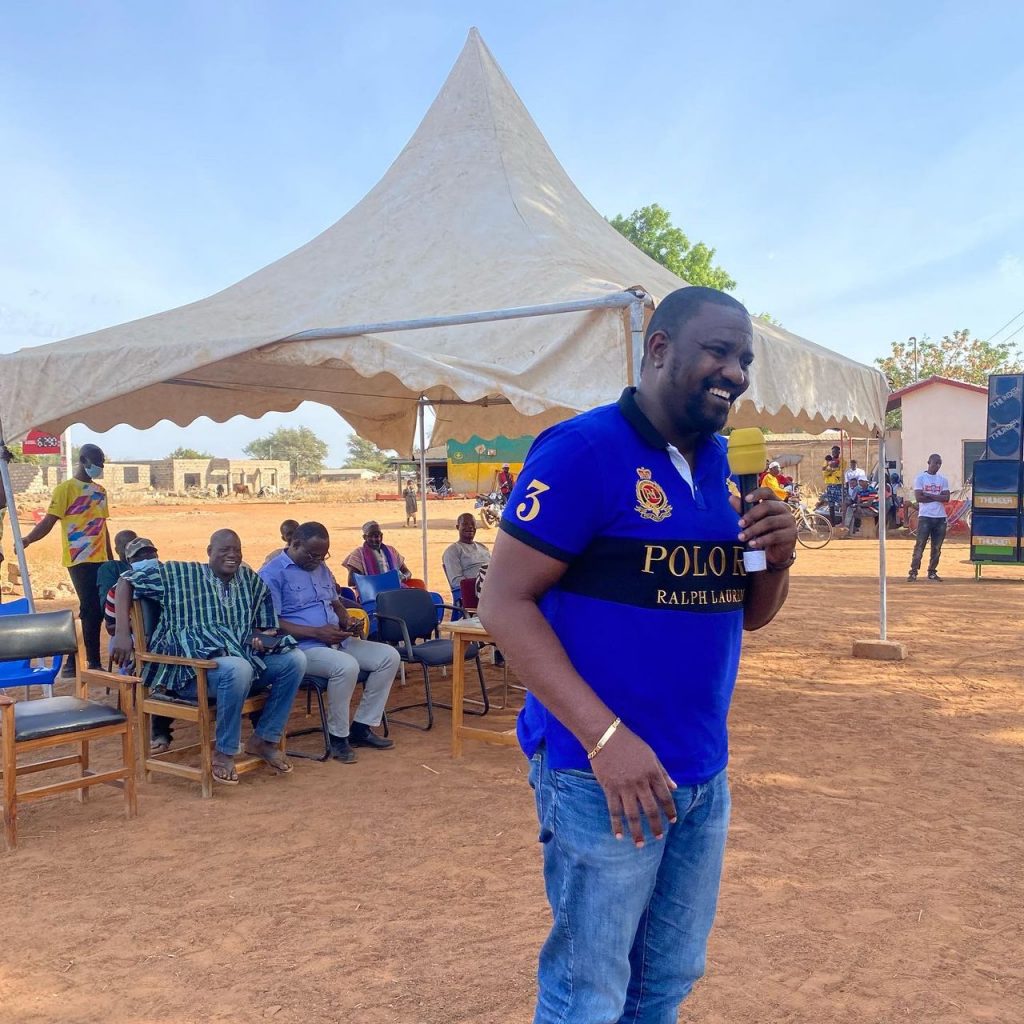 "I told the youth to take Agriculture very serious and that the Northern part of Ghana can be the bread basket. I went this year and I will try and visit most youths who are engaged in farming across the country to motivate them to produce more and see how best my foundation can help them in little ways" he wrote
John also paid a visit to Nasia in the West Mamprusi district to listen to the concerns of some vegetable farmers.
John added that he also has plans of visiting other farmers in the northern parts of Ghana to continue to educate and motivate them in farming.
Since the actor announced his interest in farming, he has inspired his fans and followers who keep congratulating him for his hard work and his constant push for the youth to get involved.
In a rent post, the actor showed off bags of ginger he had harvested for the season to be supplied to distributors, a fulfilment of his dreams to own one of the largest farms Ghana can boast of.
John owns a ginger, cabbage and grass cutter farms in the Oti region.