In the heart of West Africa's vibrant music scene, Accra, Ghana, DJ Millzy, one of the finest club DJs and host of Party Pressure Maxx on Ghana's number 1 urban radio station Y107.9FM, again has taken Europe by storm. Last year, 2022, he hosted a couple of events, conveying the Ghanaian party scene to parts of Europe by way of sophisticated music. His infectious beats and electrifying mixes have made him a pivotal figure in Ghana's music industry, and again, in 2023, he's taking his passion for music and the energy of Ghanaian rhythms to Europe. This experience tour which was his second was mainly done to introduce afrobeats music to foreign crowds. It was also to motivate the young DJs out there in Ghana to leave their comfort zones, travel out, explore and spread their talents across the globe. Join us on a musical journey as we explore DJ Millzy's experience touring Europe, energising crowds, and sharing his infectious love for music.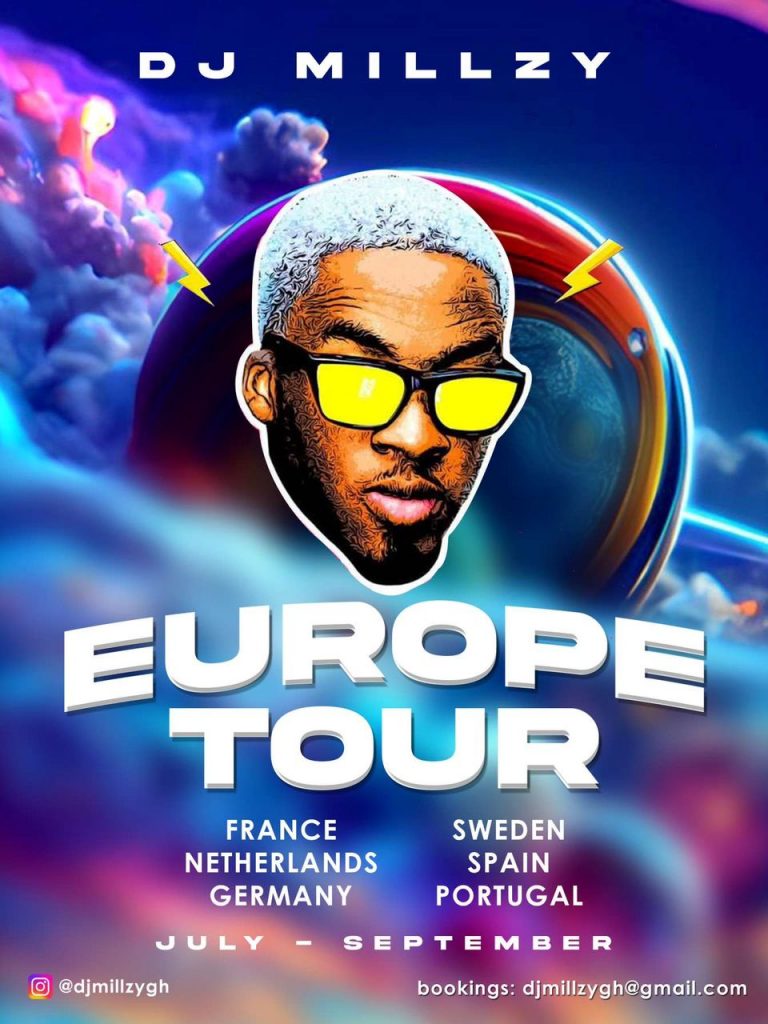 The Beat Begins in Accra
DJ Millzy's musical journey started on the bustling streets of Accra, where he honed his craft as a DJ and music producer. With his deep-rooted connection to music, DJ Millzy specializes in mixing various genres, namely; Hip Hop, HiLife, Hip Life, R&B, Dancehall, House music, Afrobeats, etc. DJ Millzy has gained recognition for his unique ability to blend Ghanaian rhythms with contemporary global sounds playing on some of the biggest stages in Ghana and worldwide. His work ethic and he as a brand are really a force to reckon with in the industry.
The Europe Experience Tour II
Having conquered Ghana's music scene, DJ Millzy set his sights again on Europe this year, where he aimed to re-introduce the world to the rich, pulsating sounds of West Africa. He embarked on a European tour that took him to some of the continent's most iconic countries namely; France, Netherlands, Germany, Sweden, Spain, and Portugal.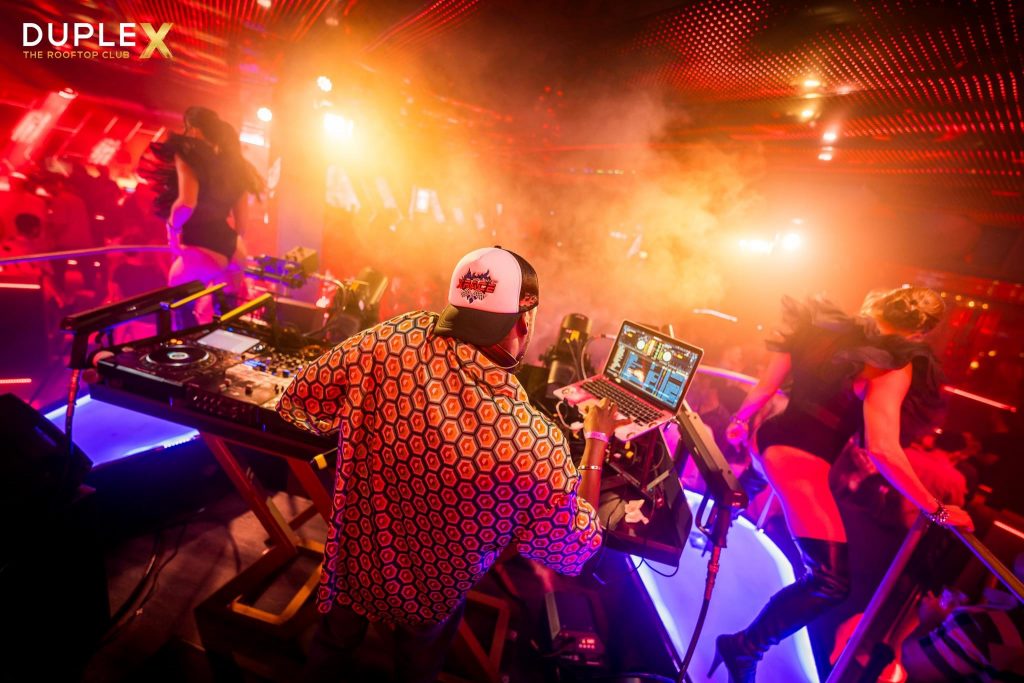 AfroNation Portugal
In all the locations DJ Millzy played in, he exhibited his prowess in DJ'ing creating an unforgettable experience and his masterpieces energized the crowds.DJ Millzy's music found new homes and his renowned club sets were a revelation, as he melded all genres to suit the electric gatherings in Europe. Crowds were enchanted, grooving to the infectious mix of traditional and modern sounds. It was an electrifying moment as he bridged two musical worlds, showing that music knows no borders.
In the vibrant country of Portugal, DJ Millzy found himself in a musical melting pot. Known for its diverse music scene, the city welcomed DJ Millzy amongst other African artists for the biggest Afro Festival, AfroNation, which was held in the city of Portimao. Here, he jockeyed for Ghanaian A-list artists, Camidoh and Black Sherif. The crowd's energy was palpable, as they danced to the beats and embraced the global nature of music.
The Finest DJ X The Europe Experience Tour
DJ Millzy announced his presence by sharing stages with big African acts and shutting down top-rated parties. In all the multicultural clubs he played at, the event proved to be extraordinary as he shook dance floors and made people enjoy every refreshing set of his. The Club Noir in Amsterdam, Nefertiti Club in Sweden, Duplex, Fu Club, Karlovy Lazne in Prague, Czech Republic, and the Avenue Club in Berlin amongst others were places where DJ Millzy made his mark and showed what he was made of as the finest DJ from the motherland.
The Afrobeats Festival was no different from his other sets but an upgrade to what everyone experiences from DJ Millzy.He commanded the festive grounds with his sounds echoing from the African continent.
Adding to his wonderful feats in Europe, DJ Millzy was honoured to be a guest host on Afrollosjes on GLXY Radio, a radio station in Amsterdam, centred on Afrobeats.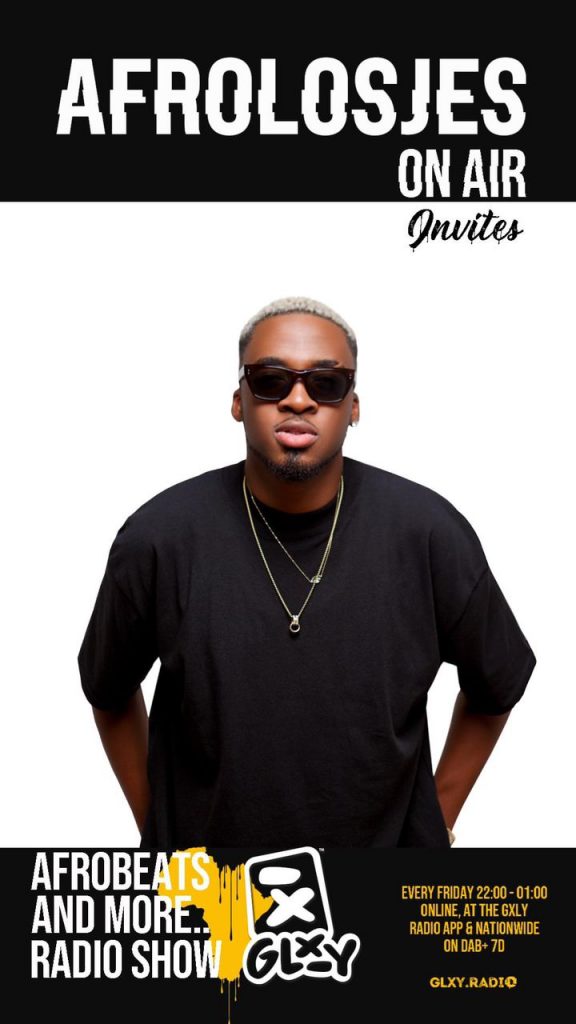 DJ Millzy's Message Through Music
Throughout his European tour, DJ Millzy had a clear message: music is a universal language that has the power to connect people and break barriers. His experience touring Europe reaffirmed his belief that music is a force that can bring people together, regardless of their backgrounds.
DJ Millzy's journey from Accra to Europe is not just a personal success story; it's a testament to the global appeal of African music and the importance of cultural exchange in the world of music. He continues to be an ambassador for Ghanaian music, demonstrating that Africa's musical influence is felt far beyond its borders. Until the next European experience which promises to be better, it has been established that DJ Millzy has left an indelible mark in the minds of people with the best memories. Watch out for DJ Millzy's 3rd Experience tour in 2024 which will cover cities in Europe and some states in the USA