Musician Tory Lanez was sentenced to 10 years in prison on Tuesday for the shooting of fellow artist Megan Thee Stallion in 2020.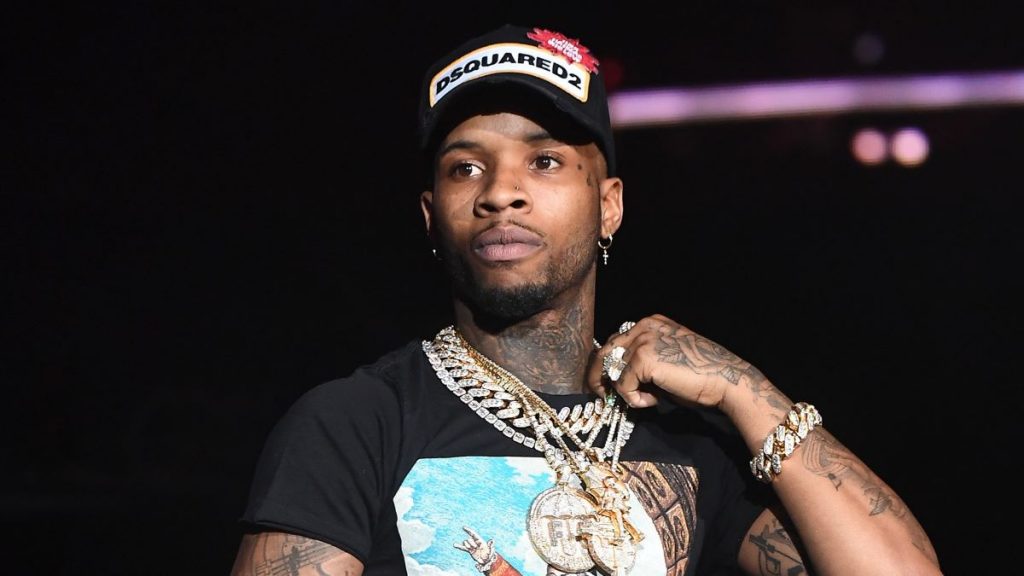 Lanez, whose legal name is Daystar Peterson, was found guilty in December 2022 of three felonies related to the shooting, which left his fellow artist injured in the foot.
Prosecutors had called for the 30-year-old Canadian rapper to be sentenced to 13 years in prison. Lanez's defense team had called for probation and a residential drug treatment program that would help the artist deal with alcoholism, which they say he developed to cope with childhood trauma.
Lanez has been held in county jail since his conviction in December.
On Monday, Megan Thee Stallion had testified in court that the shooting had left her devastated. "Since I was viciously shot by the defendant, I have not experienced a single day of peace," she said in a written statement that was read in court. "Slowly but surely, I'm healing and coming back, but I will never be the same."
Jose Baez, Lanez's attorney told reporters after court on Monday the rapper maintains his innocence and his incarceration will be detrimental to the non-profit groups and individuals he supports financially. Baez had called for Lanez to be sentenced to a yearlong residential treatment program to deal with alcohol abuse issues.
Lanez's father, Sonstar Peterson, had given an emotional statement about his son losing his mother at age 11. "I don't think anybody ever gets over that. But his music became his outlet."
News of the sentence sent immediate shockwaves across Twitter, with the phrase '10 year' trending within minutes of the verdict being announced. Many are celebrating the sentence and conclusion of a multiyear divisive saga that largely played out on social media, in Lanez's music and on hip-hop blogs.
There remains a contingent of online commenters who maintain that Tory was railroaded by the justice system and are using the hashtag #FreeToryLanez to express their support for the Canadian-born musician.
Lanez spoke in court for the first time on Tuesday. He said that he still cares for Megan Thee Stallion and that the two bonded over the losses of their mothers and used alcohol to numb the pain together, said Meghann Cuniff, a reporter who was in the courtroom.
"I said some very immature things that I shouldn't have said. I revealed some secrets I shouldn't have revealed," Lanez said during his statement in court.
Outside of the courtroom on Tuesday, Jose Baez, Lanez's attorney said he was "extremely disappointed" in the sentence, the Associated Press reports. "I have seen vehicular homicide and other cases where there's death and the defendant still gets less than 10 years," Baez said.
George Gascón, the Los Angeles county district attorney commended Megan Thee Stallion for seeing the trial through to the end despite the intense scrutiny and vitriol she faced.
"Over the past three years, Mr. Peterson has engaged in a pattern of conduct that was intended to intimidate Ms. Pete and silence her truths from being heard," Gascón said in a statement. "Women, especially Black women, are afraid to report crimes like assault because they are too often not believed."
The shooting occurred in July 2020, as the artists, a friend and Lanez's bodyguard left a party at Kylie Jenner's Hollywood home.