The US-Ghana Chamber of Commerce, dedicated to facilitating the promotion of trade and investment between the two countries, has endorsed the Ghanaian-owned Afrobeats and arts campus festival, Uniland Fest.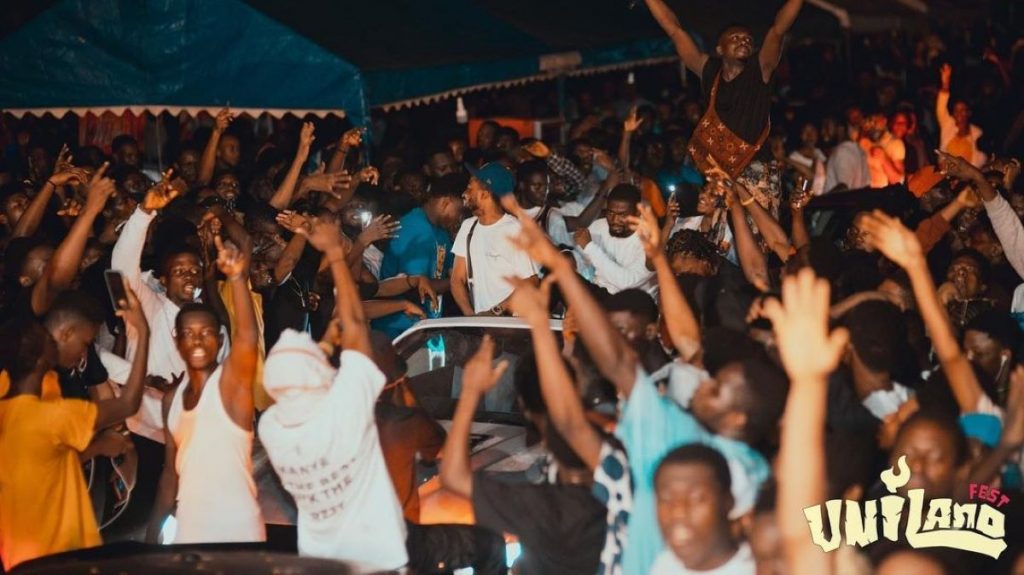 According to patrons of Uniland Fest, this endorsement comes with life-changing experiences for beneficiaries. They revealed that the firm will assist Uniland Fest beneficiaries in applying for student exchange programs in the US and also support student entrepreneurs in exploring their target market outside Africa.
Uniland Fest has been tagged as one of the most entertaining campus events that discovers talents and also helps to establish them to become mainstream creatives to boost their financial freedom.
Uniland is an avenue prepared to give opportunities to spend time exploring university life, networking—meeting students and staff, making friends, and having an action-packed, fun experience that yields quality results.
They revealed that the festival seeks to create more space for young African talent by amplifying their voice on a global scale. He revealed that the festival would promote tourism, trade, and investment in the Ghanaian youth market and around the world and also create an atmosphere to reconnect, reunite, and strengthen Ghanaian diaspora communities in Africa, especially Ghana.
Uniland is established to bring together the best African creatives and networks among tertiary education and market in the youth of the African mainstream through Afrobeats, Hip Hop, RnB, Dancehall, Amapiano, electric music, and other genres of music as a universal language and more to celebrate; and maintain a quality networking of students in universities and tertiary institutions across the world.
The festival will treat its audiences to a musical spree, acoustic performances, and back-to-back live music on centre stage. The maiden event will showcase a massive lineup of artists, with other major artists to be revealed soon.
The festival will connect celebrities and students in Ghana with influencers and neighboring international students across the world. So far, the festival has been on over six university campuses in Ghana and hosted major artistes in Ghana; Shatta Wale, Pappy Kojo etc and is gearing up to step on other campuses with a three-day music festival across West Africa, Europe, and America, with the climax party in December.